Happy Eid, Christmas, and Happy Hanukkah!

Here's to a happy and safe New Year everyone! Hope you're all enjoying the time off and festivities that may come with it. :)
Just wanted to wish everyone a wonderful break with family and friends. For those celebrating a religious holiday this December hope you have/had a
Current Mood:

cheerful
5
) Dark Angel
(
10
) HP innuendo text icons from (OotP & PoA)
Teasers
1.

12.

14.

(
Everything is taken out of context
Collapse
)
(
Current Mood:

blank
12
) HP icons - spoiler warning icons (newspaper style)
Everybody hates spoilers and as we're approaching a month till Deathly Hallows is released there's bound to be potential spoilers. Thought I'd make up a few icons for warnings and what not. ;-)
Teasers
5.

6.
10.
(
Read more...
Collapse
)
(
Current Mood:

cheerful
15
) Deathly Hallows Release Date icons
(
25
) OotP icons (variations)
Teasers
4.
18.

30.

(
Read more...
Collapse
)
(
Current Mood:

hungry

Current Music:

TV
15
) Discworld quote icons (various)
(
15
) Stock icons (cats/tulips/scenery)
Teasers
13.
20.

24.

(
Read more...
Collapse
)
(
Current Mood:

content


Just popping in to say thanks for joining/watching the community. Sorry that I haven't made icons for awhile now (infact, haven't actually updated for months now!) so I was wondering what you'd all like to see?

I'm in the mood to make some icons so if anyone would like to see something specific (a show, flowers/nature, a specific quote etc...) iconed let me know. And include pictures if you can too. I'll do my best to come up with something.

Cheers.
Hey all,
Current Mood:

artistic
HIATUS


Hi everyone,

Sorry for the lack of updates recently. Just wanted to let you know that I'll be taking a break for a few months for the holidays. Thank you to everyone who has joined or is watching this journal and the lovely comments you've all left on the entries. You've all been great and I hope I can continue to make more icons/resources for you all.

I hope you all have a fantastic holiday season this year with your family and friends and an even better New Year.

Please stay safe and what ever you do, don't drink and drive ;-)

See you all in the new year! And Happy icon making! :)
<td bgcolor="#EEEEEE" style="font-size: 8pt; color: #000000; border: 5px solid #EEEEEE">

Texture Set 7 - Pinks/Greys - 16 icon sized textures

</td>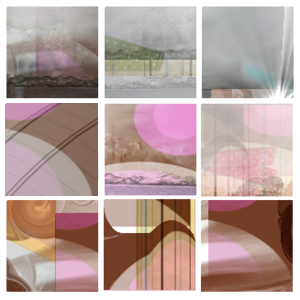 deviantART



(
Read more...
Collapse
)
Current Mood:

groggy
12
) W.O.M.B.A.T icons - Grade 2
Teasers



(
WOMBAT results delivered
Collapse
)
(
Current Mood:

good